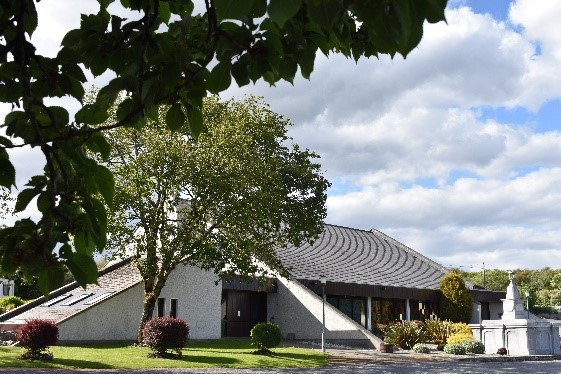 Weekend Religious services in the Parish.
The central Christian symbol in the church is the Eucharistic table, a place where nourishment can be found . At this critical time in our lives, what we certainly need for sustenance is food, especially food for the body. A form of nourishment also essential is 'Spiritual nourishment', a food to strengthen and calms the soul.
The table of its nature also represents 'Table Fellowship', which is a lovely reminder that a vital way of nourishing the soul is 'communion': sharing with people we love who 'break bread with us' at home and abroad. We commune also with the community so evident through the energy and good will of people during the past week. Christ also asked us to commune with him by gathering for the 'Breaking of Bread' when he said during the his final meal, 'Do this in Memory of Me'.
I invite you to participate in the Mass with me this weekend. Preferably sit at a table, decorate the table, with a flower/ a candle/ a picture of family living elsewhere and allow ourselves to be nourishes by the love that binds us together.
It's a weekend when we cherish especially mothers, those of you who lovingly caring for babies, children, teenagers. A day to salute grannies who sorely miss the company and cuddles of their grandchildren at present, and we also fondly remember or mothers resting with the Lord.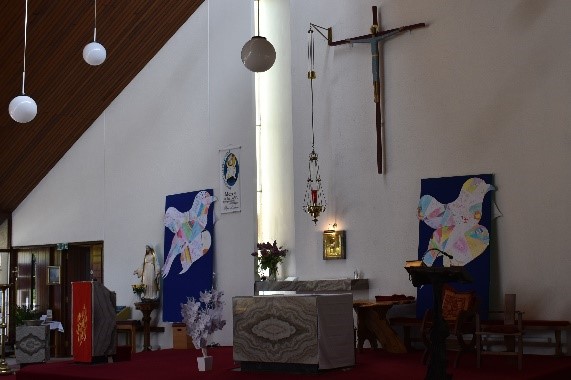 I invite you to join with me this weekend, by means of radio,
as I stand alone at the 'Table of the Lord',
in Barna Church to 'Break Bread'.
Normally as priest, I wouldn't celebrate Eucharist on my own. It doesn't normally make sense
to bless and break the Eucharistic Bread unless it is shared it with others.
So, for the first time since I was ordained a priest, I will preside at the Eucharist Table
in the hope that parishioners will pray with me from your homes.
If you can, sit at a table, light a candle and during the Mass, bring to awareness this past week:
it was been a week like no other, and this is but the beginning.
Give thanks for the lovely community spirit so evident during the past week
& pray that we will have the resolve to put into practice the DIRECTIVES so essential
In order to guarantee better days into the future.
---
Weekend Masses
Broadcast on RADIO FM 106.6
Saturday evening
5.30 p.m. Church closed.
6.00 p.m. Sacred music.
6.15 p.m. Rosary.
6.30 p.m. Eucharist.
Sunday
11.30 a.m. Sacred music
11.45 a.m. Rosary
12.noon. Eucharist
1.30 p.m.- 7.00 p.m. Church doors open for private prayer
Services during the week
Mon, Tues Thurs Friday…
9.30 a.m. Sacred music
9.45a.m. Rosary
10.a.m. Mass
Wed
9.30 a.m. Sacred music