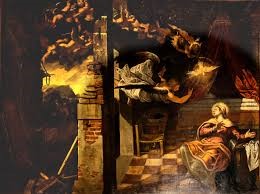 Wed 25th: an invitation to pray..

At 11am Wednesday the 25th March,
the Feast of the Annunciation,
Pope Francis has asked to join with him in praying the Our Father.
The Pope will pray the Our Father with us from St Peter's Square at 11a.m. Irish Time. Also Archbishop Eamon Martin has asked that we pray to Our Lady for protection for all households by praying the Act of Consecration to the Immaculate Heart of Mary

The order of the Service will be as follows:
I will lead the prayer at the shrine of Our Lady Immaculate Queen
11am
Praying the Ár nAthair (the Our Father) with Pope Francis
The Angelus
Scripture Reading: the Annunciation
The first Joyful mystery of the Rosary
The Act of Consecration
Blessing..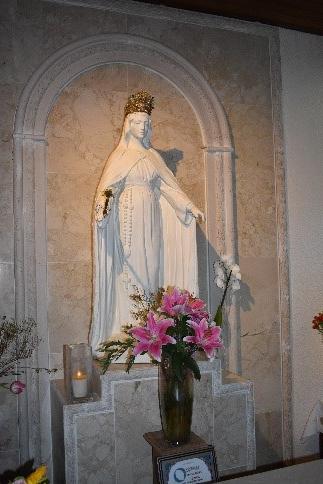 Pray with us via Bearna Beo, the parish Webcam, Radio FM106.6
As a result of this prayer service at 11am,
the morning Rosary at 10a.m. will be cancelled.
Rosary will resume on Thursday morning at 9.25 a.m.
followed by Mass at 10a.m.
Le Dhea Ghui
Fr. Michael