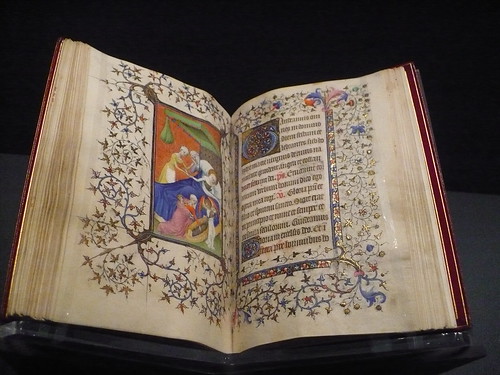 Sunday of the Word of God
The morning after having watched the inauguration of President Joe Biden and Vice President Kamala Harris, I was particularly taken by the Psalm for Mass Psalm 84 stated simply and clearly:
Mercy and faithfulness have met;
justice and peace have embraced.
Justice shall march before him
and peace shall follow his steps.
These words were scripted so many centuries ago, yet in them there remains a wisdom and power that rings just as perceptive and true for today's world.
We desire justice and peace, but there can't be peace without justice. Peace follows in the footpath of justice.
Within the Catholic Tradition, this Sunday is designated as Sunday of the Word of God, inaugurated by Pope Francis two years ago.
Highlighting the Word of God in this way invites us to take to heart the power of the Word, which incidentally is conveyed through a variety of formats within so many other religious traditions while still echoing the same fundamental sentiments.
In Psalm 24 this Sunday we read:
Lord, make me know your ways.
Lord, teach me your paths.
Make me walk in your truth, and teach me;
We need guidance, support, hope, most of all during difficult times. Such help is contained in what might be classed as 'Master Stories' - precious accounts, insights and deeds passed on through men and women from both times past and present.
Within the Christian tradition, we rely particularly on a series of writings contained in the Bible. In the Gospel this Sunday the Lord proclaims:
"The time is fulfilled, and the kingdom of God has come near; repent, and believe in the Good News".
Last Wednesday the 20th January on Capitol Hill; outside the American people's 'Temple to Democracy', restored after the desecration of January 6th, people assembled to right the nation, steady the battered ship with a heavy reliance on Words. To see the President lay his hands on the battered Bible in the family for 128 years or so, and Kamala Harris place her hand on Rosa Parks bible - these gestures spoke volumes, indicating a conviction that the 'Word of God is alive and active'.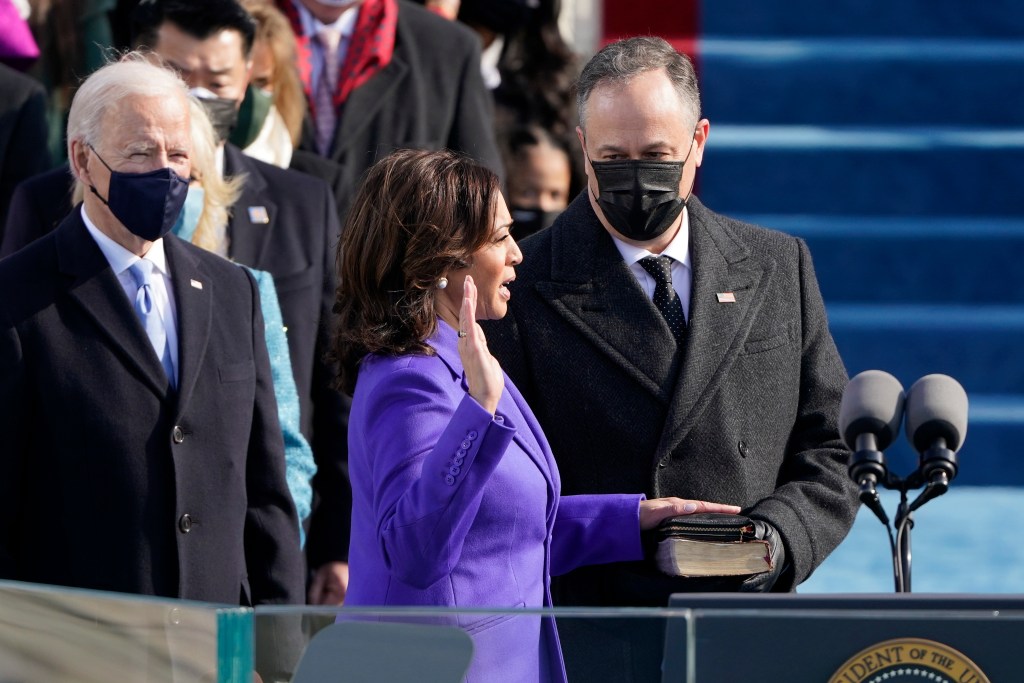 And so, hope was resolutely sprinkled among a shaken and divided nation by means of an array of words that were instilled with a sense of realism, challenge and hope in place of division, falsehoods, hatred and lies….
Senator Ray Blunt, one of the initial speakers, stated:
'We are more than we have been
We are less than we hope to be…'
He spoke of 'a determined Democracy in pursuit of a more perfect Union.'
Fr. Leo O' Donovan S.J. prayed that 'government affairs may be conducted in righteousness,' and later quoted Pope Francis 'Let us dream together' echoing the words of Martin Luther King, heralded 58 years previously from the steps of The Lincoln Memorial nearby: 'I have a dream'.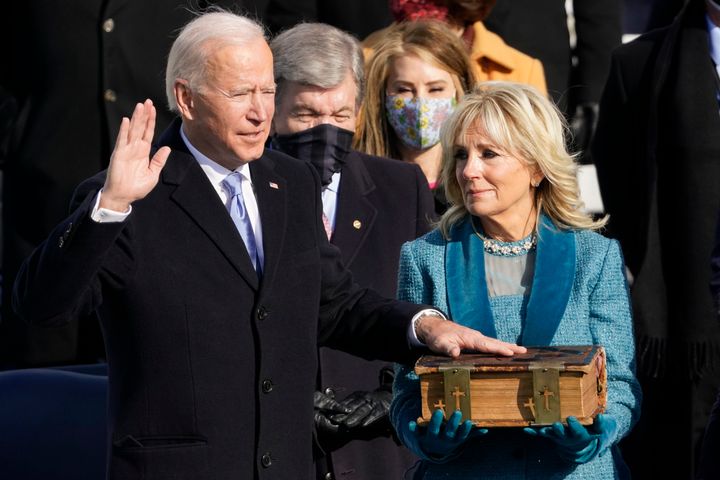 The new president, also a distinguished elder statesman, with conviction and determination focused on reaffirming tried and tested values - 'This is Democracy's Day'. His prevailing call was for Unity, echoing the sentiment from Psalm 84 quoted above: 'For without unity, there is no peace.' He asked that the people would: 'end this uncivil war that pits people against one another', and affirmed that 'we can do this if we open our souls instead of hardening our hearts.'
His closing invocation smacks of St. Francis's prayer:
Make me an instrument of our peace.
And together we shall write an American story of hope, not fear. Of unity, not division. Of light, not darkness.
A story of decency and dignity, love and healing, greatness and goodness.
May this be the story that guides us.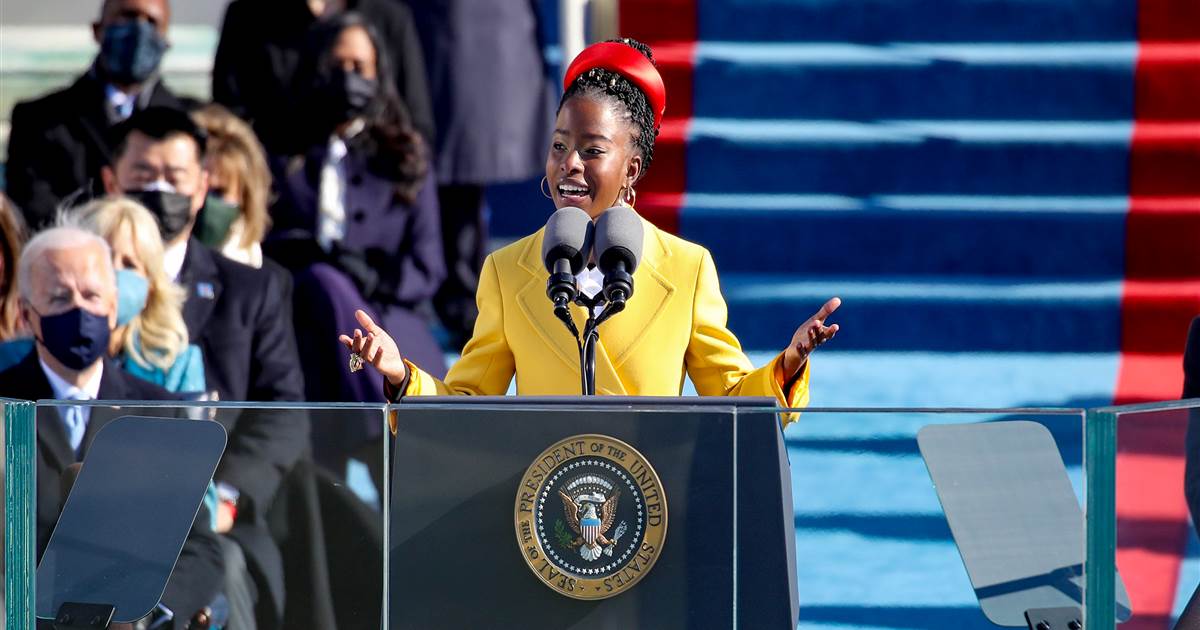 Later on, heartfelt words from Amanda Gorman 'a skinny black girl descended from slaves and raised by a single mother' injected the distinguished gathering with a refreshing reminder of a new age wisdom:
We seek harm to none and harmony for all.
Let the globe, if nothing else, say this is true.
That even as we grieved, we grew.
That even as we hurt, we hoped.
That even as we tired, we tried.
That we'll forever be tied together, victorious.
We did not feel prepared
to be the heirs of such a terrifying hour.
But within it we found the power to author a new chapter, to offer hope and laughter to ourselves.
Again, we sense traces of Psalm 84: But one thing is certain, if we merge mercy with might, and might with right, then love becomes our legacy and change our children's birth right. Her concluding remarks are very much in line with an Easter theme:
The new dawn balloons as we free it.
For there is always light, if only we're brave enough to see it.
If only we're brave enough to be it.
In the final Benediction the Rev. Dr. Sylvester Beamon prayed
'Teach us O God, … in you we discover our common humanity'
And so, on a weekend when we celebrate Sunday of the Word of God, we remember another day during the week when words, once more, weaved their magic - Hope and History Rhyme. Seamus Heaney
Fr. Michael