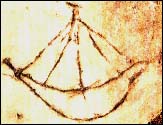 Re-opening the Church of Mary Immaculate Queen and Séipeal Réalt na Mara
Re-opening the Church of Mary Immaculate Queen and Séipeal Réalt na Mara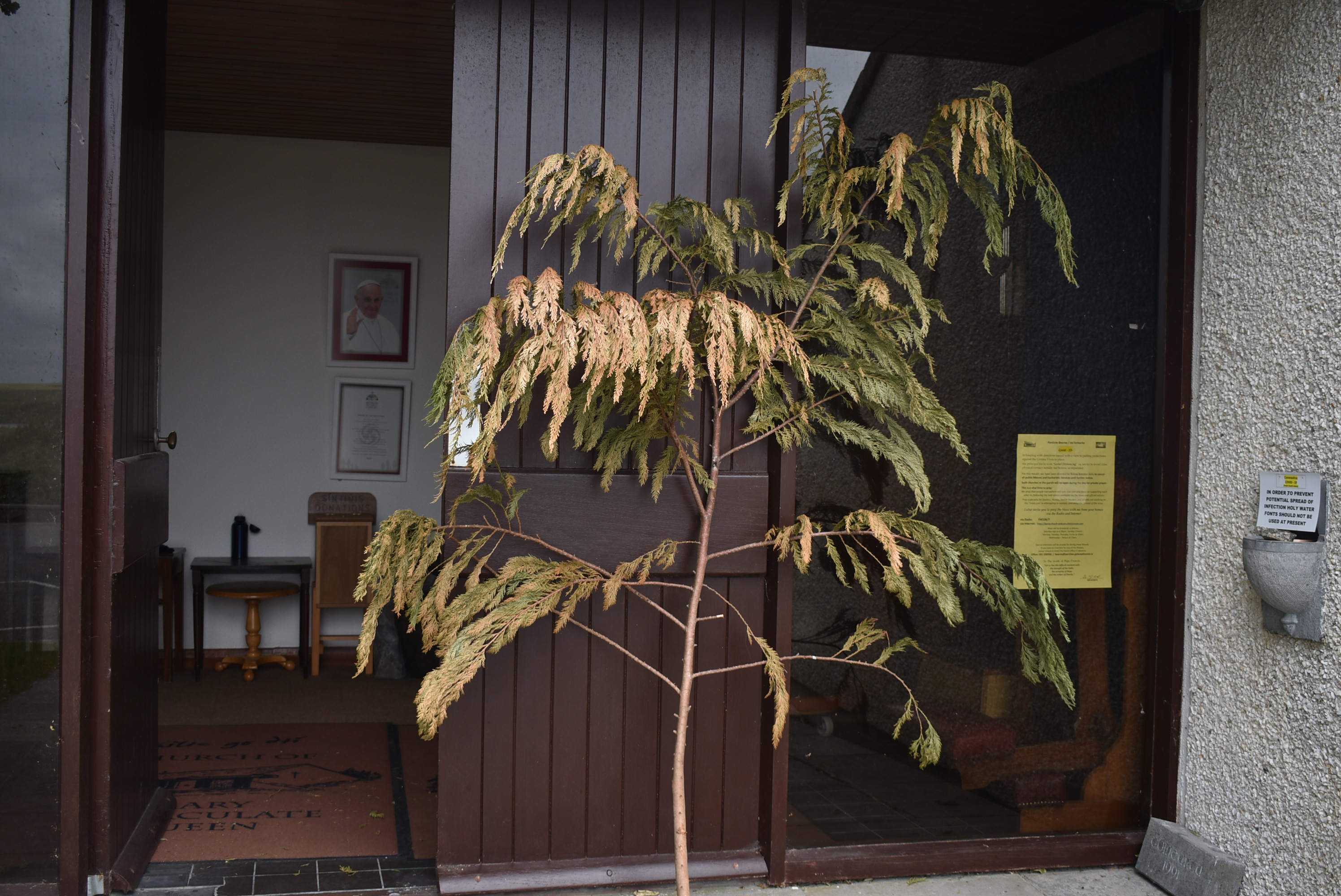 Monday 29th June 2020
As I write this piece, I'm quite excited and amazed!!. During this Thursday, I was aware that I had to write something for this weekends Duilleog; most of the morning I was looking through some documents from the Diocese and nationally about preparations for re-entry. I had a meeting for an hour with Joan about ordering materials such as sanitisers, posters etc. Then after lunch I read for a while from a book I got recently about the life of a Czech theologian, Thomas Halik, who grew up in difficult circumstances and then ministered as priest in the 'underground church' because of the suppression in the country under Soviet Occupation. Sleep eventually put an end to the reading, and when I awoke I went for a walk down to Silver strand confident that I would be graced amuigh faoin aer with a train of thought for the Duilleog. As I was walking, the thought came to me, that even though there will be a lot of attention devoted to ensuring that our two churches are rendered safe for occupation again; what is equally important is the need to reflect on the 'reason for it all', i.e. the essence, the purpose, the value of attempting to 'be Church' as we enter into an age when life as we've known it will be greatly altered.
When I came back from my walk, I prepared dinner, and now I have my delicious meal, 'fruit of the earth and the work of human hands' beside me as I write. So much for Mindfulness and e.g. the discipline of devoting one's attention to eating when one is eating!!
So why am I amazed? Well, when I opened the laptop, a document flashed in front of me, which I had previously written; when or what year, I don't know, and I have no idea why it mysteriously popped up on the screen just now, but the heading and opening sentence is fascinating; it reads,
The term ahead…
'I mentioned last Sunday, that the Church is like a boat, that over the centuries, has provided a means of continuing Christ's mission on earth of preaching Good News. This present time is a particularly stormy time for that 'boat', for many reasons, but in Ireland it's also a challenging time, because of the obvious change in culture and lifestyle.'
When I read the piece, all I could say was 'Wow'; this is where we're at presently. As you know, the boat in ancient times was often used to represent the Church, with the assembly inside, sailing or battling the high seas. But the image at present is suitable not only for Church, but for any organisation, school or business as people plan and prepared for a safe re-entry for students, members or customers.
In the context of Church, it's important therefore that we plan for a safe re-entry in a radically different environment. As I mentioned, it's important to be clear in our minds what we are, when we refer to ourselves as Church. In my document, which is posted on the parish website under the heading Know Your Church, I have included a clear definition of Church, written by my friend, Fr Enda Lyons, who died 2 years ago,
He refers to Parish (Church) as:
a Community of People
– including, of course, at least one who is a priest –
in a particular locality
who find Jesus to be a light, a guide, a power, a strength, an inspiration,
who associate with one another in an organized way,
and who avail of all means which help them
to come to know him more deeply, and to follow him more closely.
Partnership in Parish p10
It's a very clear and concise definition, but also highlights an inherent difficulty during times such as now, when we are asked to 'stay apart'. A hallmark of what it is to be Church within the Christian tradition, is Community.
A group of people who:
find Jesus to be a light, a guide, a power, a strength, and inspiration,
and who associate with one another in an organized way.
The first reading this morning from 2 Timothy 2:8-15 echoes the same sentiment,
'Remember Jesus Christ, raised from the dead, a descendant of David –
That is my Gospel,
for which I suffer hardship, even to the point of being chained like a criminal.
But the word of God is not chained.'
The final sentence is music to our ears, 'the word of God is not chained'. Nothing can restrain the power of God's presence in our lives; suppression, persecution, pandemics. In fact it's on such occasions that we can benefit from the challenge and comfort of 'knowing the Lord'.
The central symbol in our House, is the Eucharistic Table, an Bord Geal, representing Christ;
the essential place around which the community is nourished spiritually. But this nourishment, is not just in the Bread, it's in a combination of happenings, including
Hearing the Word,
Sharing in the Breaking of Bread,
Being in the Presence of Others: the Community.
Eucharist is of it's nature essentially a 'communal prayer', gifted us by the Lord.
The simple action of Sharing in the Bread of it's nature implies community through which we grow and enrich each other and, hopefully, happenings outside of the circle as well.
So, the challenge ahead is; how can we continue to nourish ourselves spiritually through:
Prayer
Reflecting on the Word,
Breaking of Bread,
and having a healthy sense of Sisterhood and Brotherhood.
It's important as well, not to restrict our sense of being Church to our lived experience up to now. It's a time to think outside the box. Think of our forefathers during the Penal Laws and the Mass rock tradition, think of the early Church during the persecutions digging the catacombs, think of the more recent life of people such as Fr Halik, ministering during times of persecutions, think of our Missionaries ministering in other continents celebrating Eucharist with disperse communities of Christians perhaps once a month. Think of Christian communities living vibrant lives without the services of a priest.
So we live in interesting times, and what is most important is to pray, reflect and minister.

Palm Sunday 2020
Fr Eugene Duffy had an interesting article in the Times last Tuesday on this theme.
People have a responsibility to pray themselves.
(I have included this article in the parish website. Go to Articles)
Support team
In the meantime, at a practical level, we will have to organise ourselves in such a way that we can render safe; visiting the church, participating in the Eucharist and other services.
We are asked to establish a support team of parishioners, who will be able to implement regulations required with the opening of the church. We are talking about a variety of responsibilities such as; establishing rotas enabling parishioners attend Eucharist, stewarding, sanitising the church, involvement in the liturgy. It will be the case, that new forms of ministry will evolve in the process. I'm thinking e.g. of how to provide Catechesis for families and young people, the ministry of outreach to others.
It's important that people will take into account the state of one's health and age, when volunteering for specific roles.
Le Cúnamh Dé, we will continue to find ways and means of being a vital presence in the community.
If you can help, get in contact with either myself at any time, or Joan in the office between 10a.m. and 2p.m. Monday – Friday.
By the way, the dinner was very nice, even though the latter part of it was a little cold.
I wonder why!!
Now for dessert!!