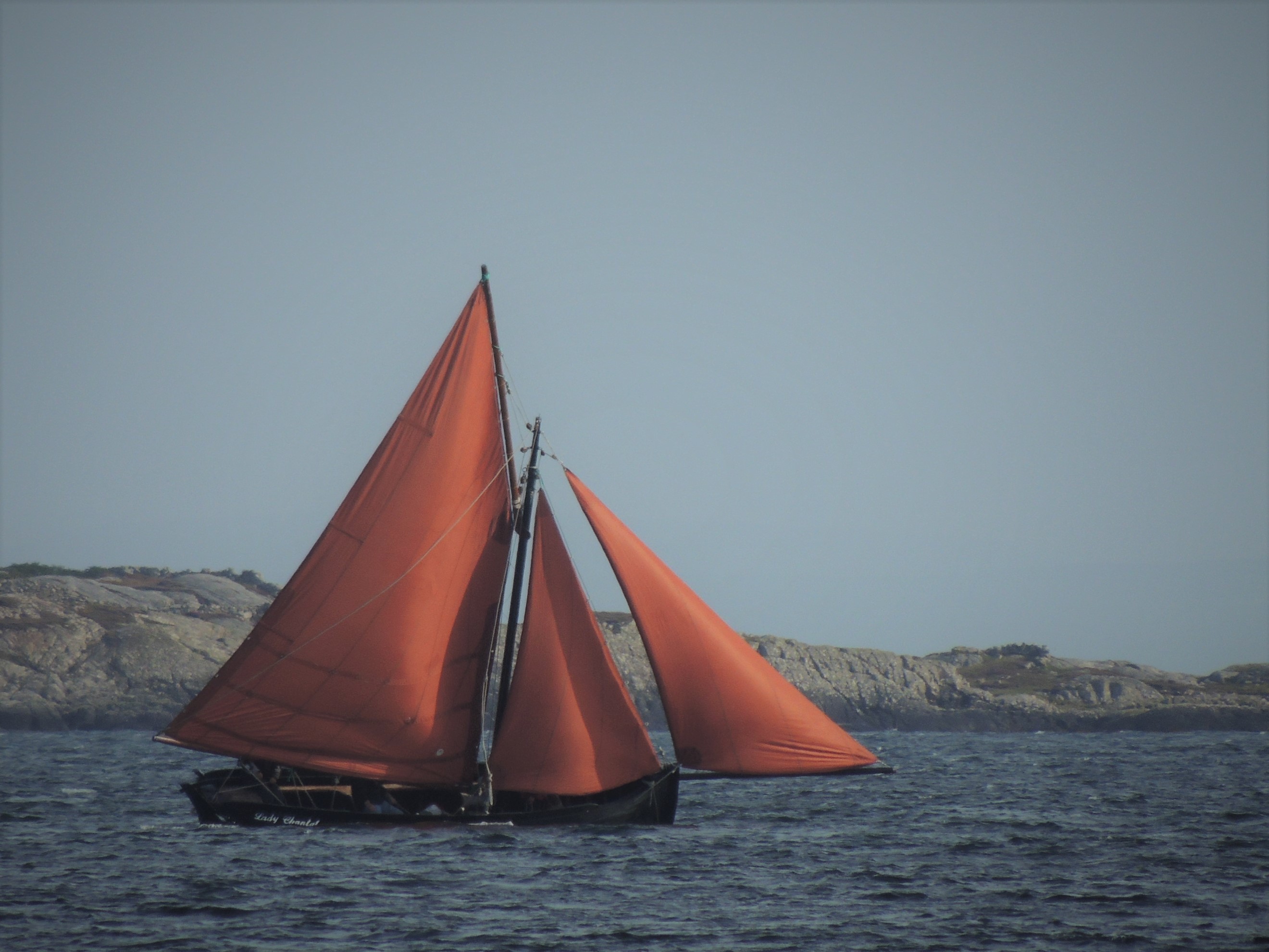 The scripture readings for last Sunday the 5th Sunday of Easter are a consoling reminder of the Lord journeying with us, during this difficult time.
"Do not let your hearts be troubled.
Trust in God, Trust also in me.
Gospel John 14:1
To carry within our hearts that deep sense of the 'Lord with us', and to have the capacity to entrust ourselves to his gracious presence is a precious gift available to every person. What's required of the recipient is to take leave of our over active minds for a while, be still, open our hands towards the heavens &
'rest in the Divine Indwelling,
that is already present within us
and waiting to reveal itself to us.'
Thomas Keating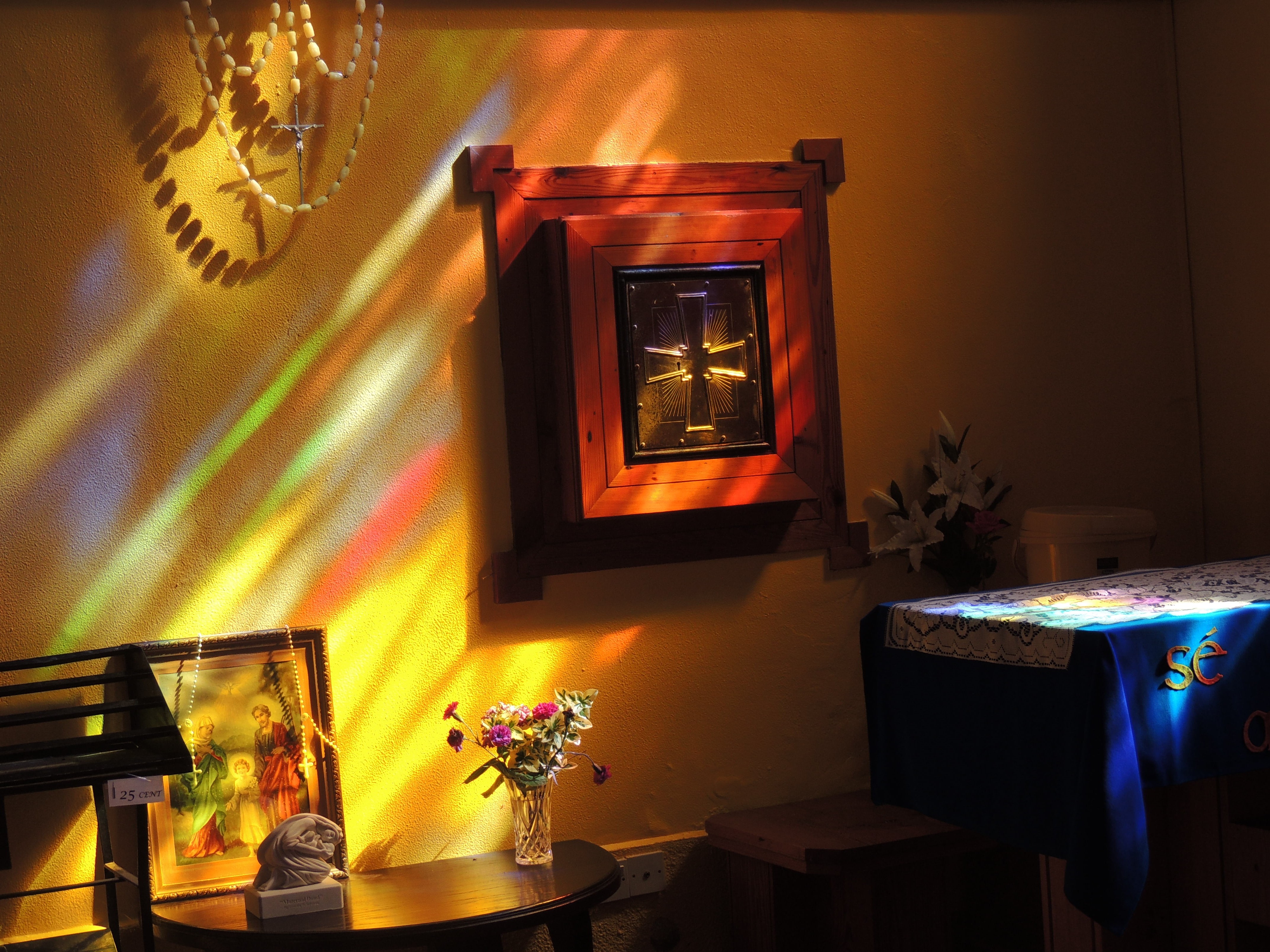 Of course, we may also carry within us of a strong sense of that same Presence as we immerse ourselves in the varied happenings of each day. To have the capacity to allow the Lord share in our worries and fears, certainly eases the burden. To pray earnestly for a loved one who is ill, is an act that comes naturally to us as we come face to face with uncertainty and worry.
On a fine day, when life is good, it's perhaps easy to trust in God. But when things get rough, it's a totally different matter because the anxious person is in a totally different frame of mind.
The Gospel account, (Mark 4), of the boat caught in the grip of dangerous waters, is intriguing. It must have been some storm when seasoned boatmen sensed danger and panic What was the 'captain' doing? Sleeping peacefully at the stern of the boat!! Really!! What the heck; wouldn't any half sort of master and teacher at least be sharing in the rescue effort!! We see again traces of 'opposites meeting', as previously mentioned in the Palm Sunday blog. In this case, 'panic and stillness' greet each other.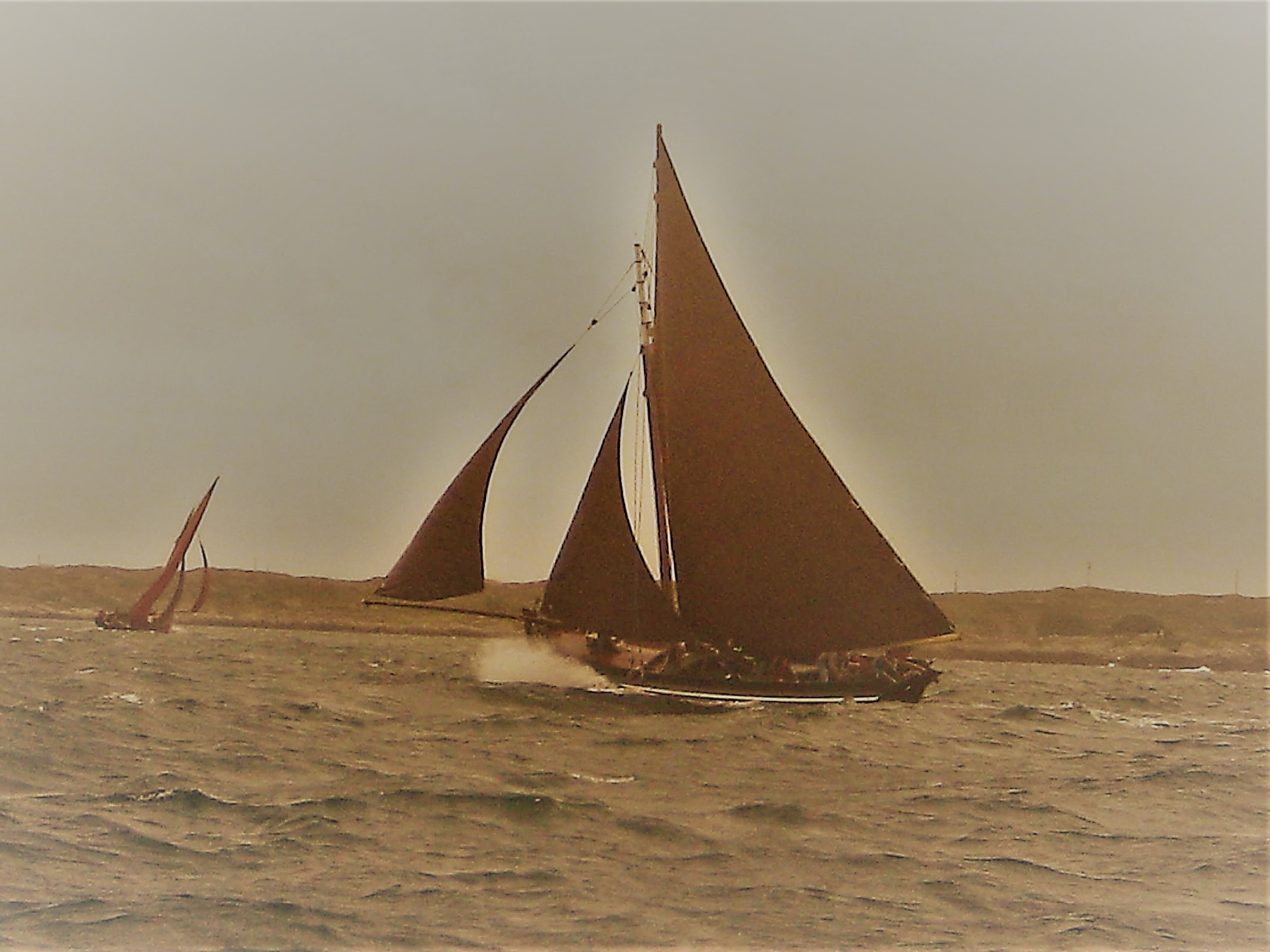 The disciples wake him up, "Teacher, don't you care if we drown?" Rather than immediately apologise and grab a container to bail out the water he issues a wee reprimand,
"Why are you so afraid?
Do you still have no faith?"
I presume that Jesus is insinuating with this retort that they hadn't 'taken to heart' all he taught them through his friendship, example and word.
'Do you still have no faith?
While journeying with him, they listened to his words, seen him minister and cherished his friendship, but they hadn't yet taken to heart what they learned. The word did not 'become flesh'
----
Peter, in the second reading, refers to Christ as a cornerstone, a rock,
'come to him, a living stone'.
1 Peter 2:4-9
The symbol representing faith is the 'Anchor', which in this case fulfils the same function as the 'Rock'. In times of difficulty especially, we need something solid to hold to hold onto. An inner belief that will enable us 'see in the darkness.'
Referring to Christ as a rock or an anchor, the inference is that the Christian way of 'seeing and being in the world', is a wholesome and holy way to live.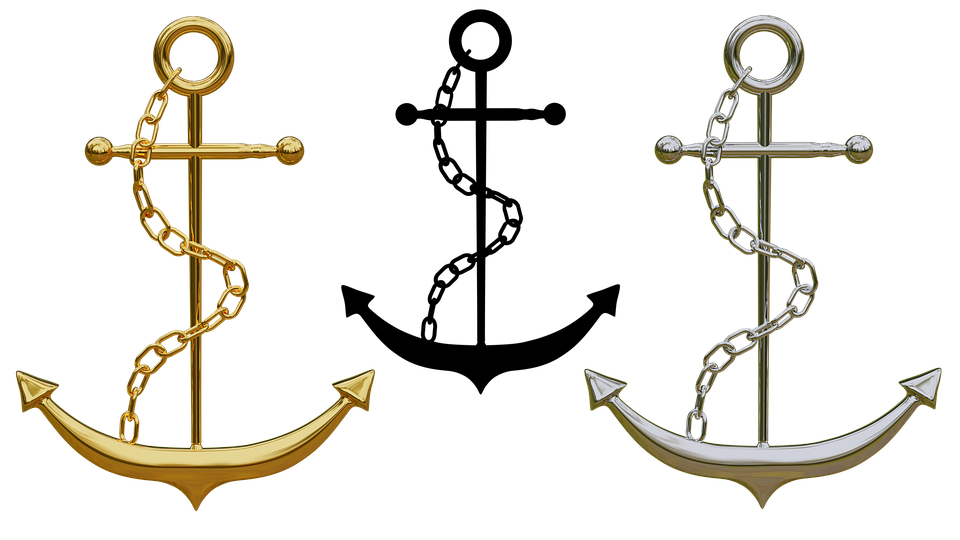 The symbol most associate with Christianity is the 'Cross', which acknowledges the reality of suffering in the world. Within the Christian tradition we speak of two crosses; the stark cross of Good Friday and the more decorative Easter Cross. Living as an 'Easter People' is a precious call to keep the 'spark of hope' alive in our hearts. This hope is protected and fueled though an openness to the power of the spirit within; through the loving support of community coupled with a deep sense of the living God on our side,

'for you are with me;
your rod and your staff,
they comfort me'
. Psalm 23
John Mc Areavey, whose wife Michaela tragically died during their honeymoon, writing some years later stated that,
'My faith makes the rest of the world make sense
or at least it gives me a platform to
understand the drastic things that happen in life"
Faith should be all encompassing.
Faith to me is life. Faith to me is power,"
It is probably much more than that.
It is what I truly believe I was created for.
We were created by God for love, to love,
and that takes a lifetime'
Recently I was loaned a most remarkable book recounting a traumatic period in the life of a most amazing man, a man of deep faith. His name was Aidan Mc Carthy from Castletownbere, West Cork.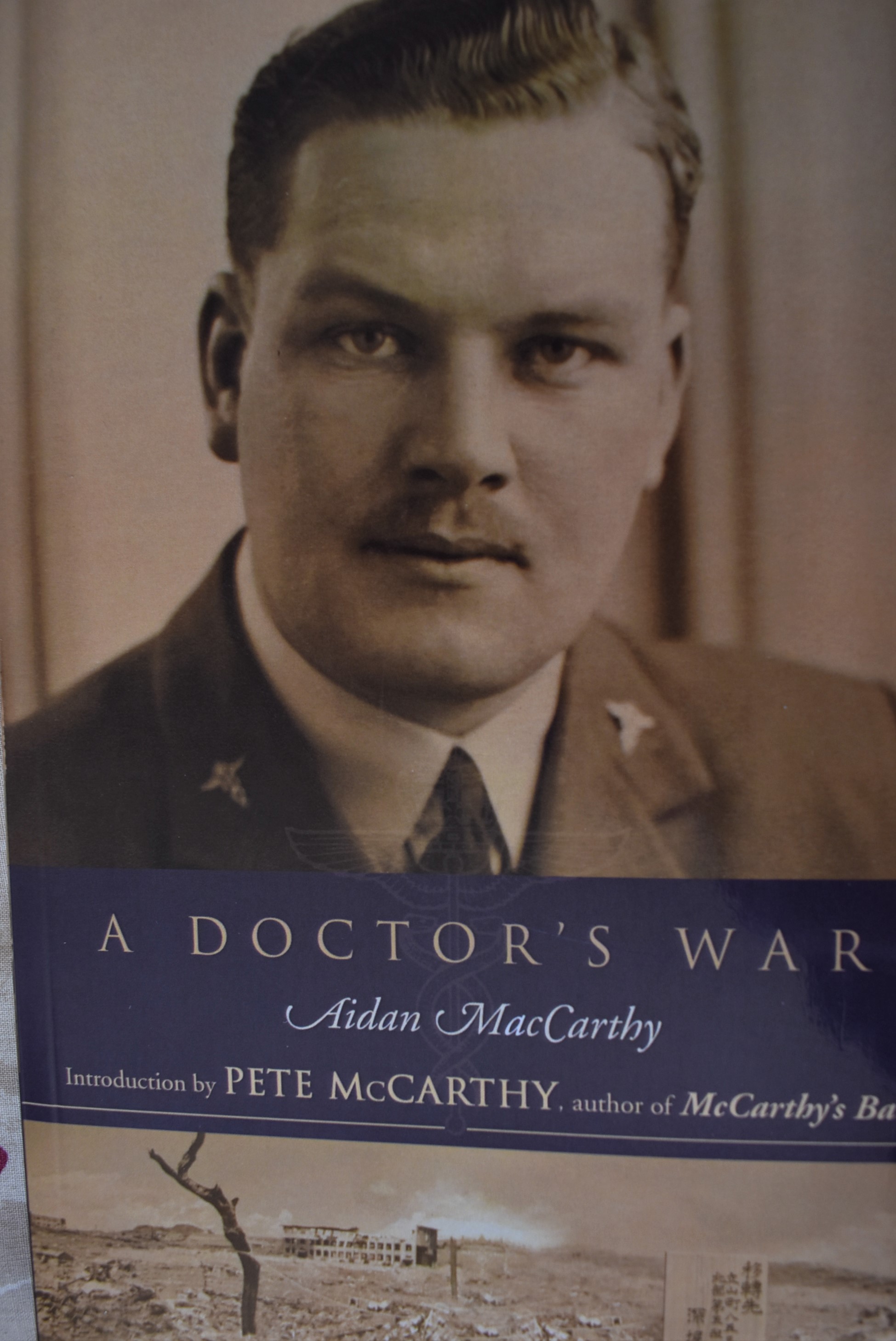 Aidan studied medicine in UCC, and after qualifying in 1938, joined the ranks of the British RAF as a medical officer. In 1939 he was posted to France, and there ministered to the wounded and the dying until he returned to England, having survived the horror and chaos on Dunkirk beach.
In 1941 he was posted to Singapore, but he eventually ended up in Java where he and his comrades were captured by Japanese soldiers and imprisoned in a prisoner of war camp in 1942.
Over the following three years he documents a gruelling account of torture, starvation, disease, and within that hell, his efforts to attend the wounded & the dying while at the same time courageously keeping the spark of hope alive in the men under his command.
The surviving prisoners of war were finally mover from the prison camp and ferried to Japan as the allied forces began to gain the upper hand in the war. Before reaching the mainland, the ship was torpedoed with a heavy casualty loss. He managed to survive, and then with other prisoners of war, was brought to the city of Nagasaki, were he was once more subjected to a life of forced labour, starvation and cruelty.
On the 9th August 1945 the Atomic Bomb destroyed the city and annihilated the population, but he miraculously survived, and immediately set about bringing some relief to the maimed and dying.
When the prisoners of war were finally liberated, Aidan Mc Carthy did his best to protect the Japanese guards and officers from the wrath of his fellow prisoners now wanting to vent their anger on the soldiers who subjected them to such savage treatment. The senior Japanese officer in charge of the camp, later gave the doctor his precious ceremonial sword, as a token of gratitude for having saved his life.
I refer to this man's story because of a few references he makes in the book to his faith.
In the introduction we writes,
'by faith alone I survived.'
Later in the book, while in the prisoner of war camp in Java, he recalls,
'As the days wore on – each filled with greater misery…
One particularly grim memory I have is that of a dying airman. Conditions were so bad all I could do for him was to pray and hold his hand and whisper words of encouragement.
As I tried to comfort him, I wondered if I remembered the devoutness of my own upbringing: I remember our village priest, and myself as a child serving before the altar, and once again I thanked God for the faith that sustained me under these appalling conditions.'
-----
Near the end of the horrific ordeal he recounts a conversation he had,
'with a Dutch officer, an atheist, who wanted to know if I had really relied on my faith throughout the ordeal.
I replied, 'I absolutely relied on it.'
You've never doubted the existence of God?
Not at all.
Even here? his voice was incredulous
'More so here. Even when my memories of home began to fade,
I could still be with Him.'
Your faith must have been a good crutch to you,
he said with guarded cynicism.
I replied, 'it was everything to me.'
A Doctor's war Aidan Mc Carthy
As I write this piece, I'm mindful of a young woman who is presently navigating stormy waters in terms of illness. I was walking the beach last Monday wondering if I would write a blog this week when her aunt rang.
During our conversation I made reference at some stage to the aforementioned Gospel passage, the Stilling of the Waters. She laughed and asked if I remembered the day over 25 years ago, when we were both members of a group participating in the ancient cross country walk to Croak Padraig from Ballintubber Abbey; 'Toghar Padraig'.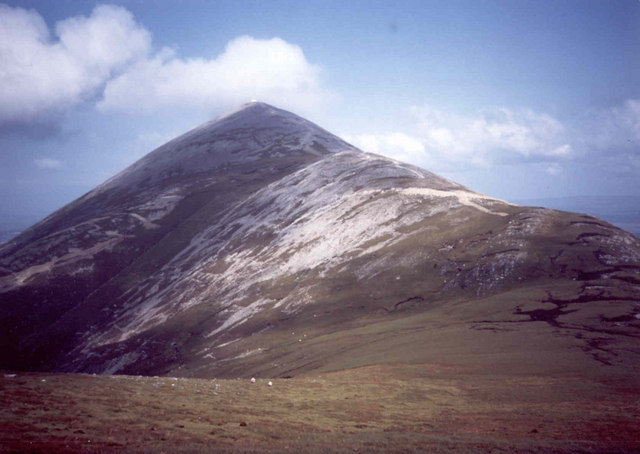 I was reminded that at some stage along the way the two of us were discussing that same scripture passage, and she jokingly added that I was my usual 'awkward self' (my words) asking 'off the wall' questions in relation to the story. I was amazed that she could remember that conversation so many years ago in the context of the storm that has now engulfed the family.
I like to refer to such precious moments, when two isolated happenings mysteriously greet each other in harmony, as 'Gracious Moments'; moments when we sense the 'Grace of God' active in a tangible way.
I pray that the young woman will have the faith to embrace the 'healing way' with courage and confidence, knowing that she has the love of family, friend and neighbor and Cunamh Dé' on her side.