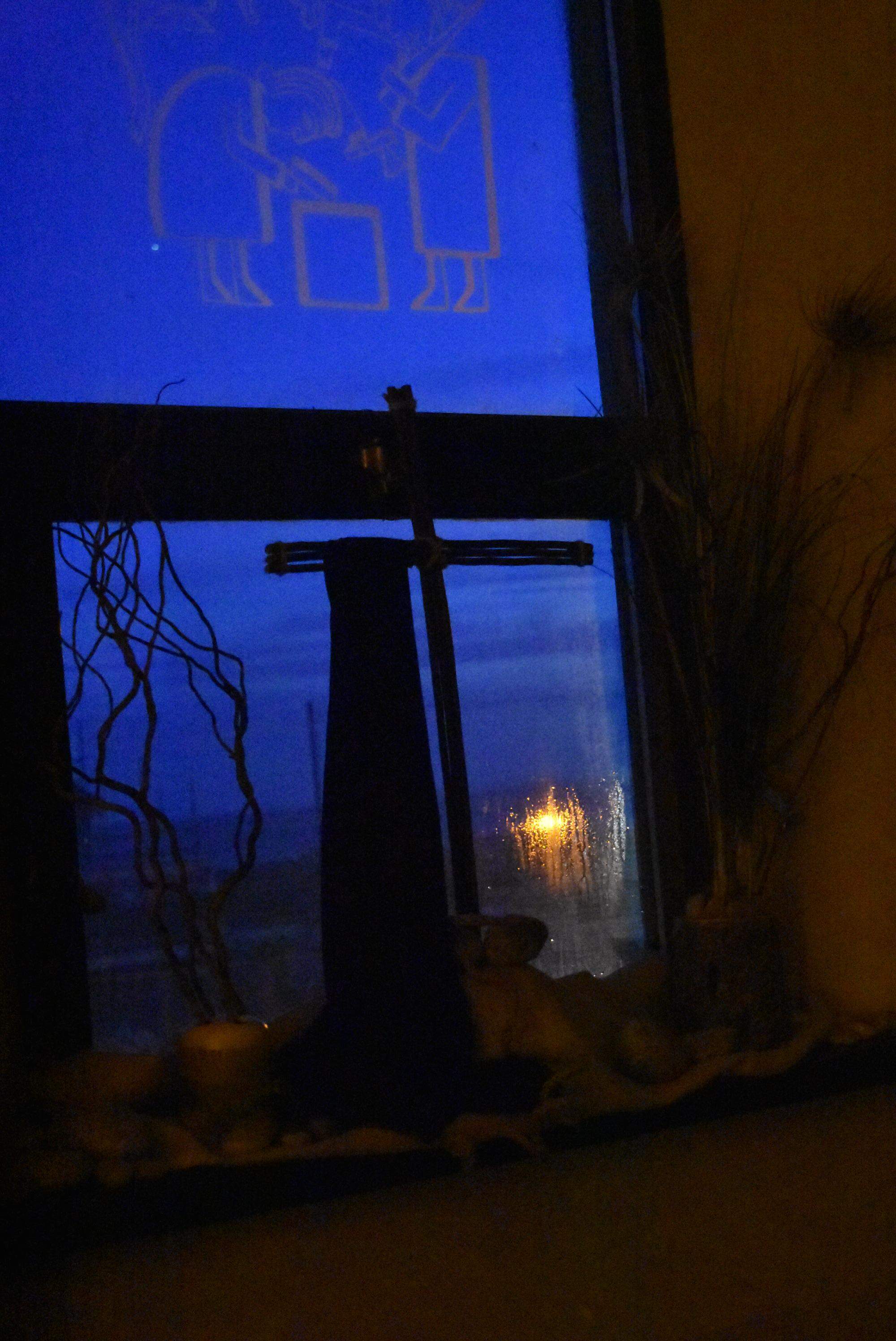 It was during the Season of Lent last year that our everyday lives were radically altered through Covid19 visiting our shores. Since then, we have struggled as individuals, family, community and nation in trying to live a quality way of life in spite of the viruses sinister and threatening presence. By degrees we have learned to take to heart the safety advice heralded in black and yellow posters all over the place. We have thankfully been blessed with willing support and services provided locally at a professional and voluntary level.
As a result, we have learned to improvise and adapt to an alternative lifestyle. Certainly, during the glorious months of last Spring and Summer, there was a surge in the numbers of people attending their gardens, flowerbeds and lawns. On a daily basis I observe so many people swimming, even during these harsh weeks. So many more people, young and not so young, have taken up walking or jogging regularly. I'm sure many will agree when I say, there has been a noticeable increase in the number of people living what might be classed as healthier lives in commune with nature. We have also come to rely on the power of the internet to enable some degree of contact with family, friend, neighbour and parishioner.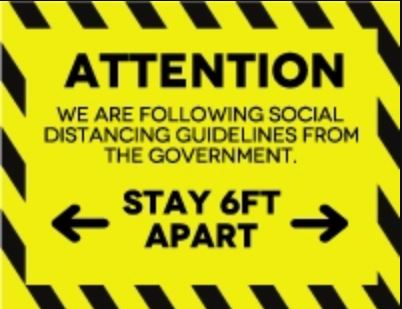 Notwithstanding, the numerous ways people have positively applied themselves to coping with the series of lockdowns, the Pandemic is having a devastating effect on people, especially families who have suffered a bereavement. Also, some people who survived the virus, still struggle with underlying conditions. Young people have been especially hampered from meeting with their friends and schoolmates as they continue their studies from home. Tragically, many businesses have been unable to trade and function normally. Business people and staff members have had to suffer the heartbreak of seeing their work place under lock and key. So, the last eleven months have caused us to walk 'a road less travelled'.
In the midst of such challenging times, it is all too easy to lose heart, lapse into the grip of despair. This is all the more reason why we need to give due attention to our spiritual selves; we need to be resilient and cling to a certain hope. During the Season of Lent, Christians are reminded that in our humanity we are fragile creatures in need of nourishment renewal and healing. We know by now that the world we inhabit can be harsh and unforgiving. In spite of that, we are endowed with a spirit and a capacity to walk heroically and righteously in spite of the many obstacles. Ultimately, we need reminding that we are loved by a gracious and understanding God whose one desire is for us to live in a 'godly way'.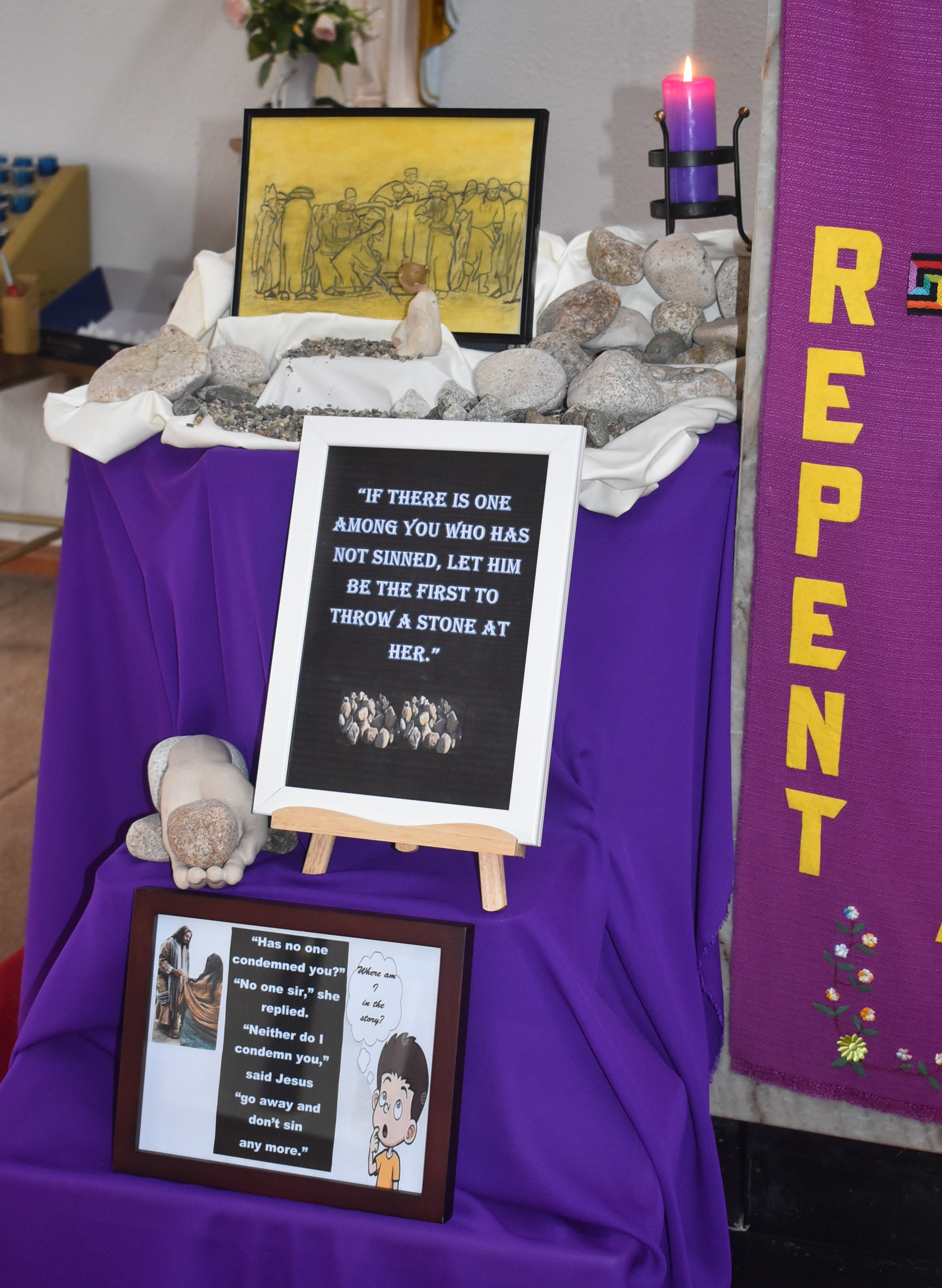 Lent, therefore, is a season during which we are invited to pay attention to our souls, to honestly face ourselves, and if we can identify a need for healing, change, or renewal, to pray for the strength to address that need. Following the various readings and reflections during the Lenten liturgies may, hopefully, be of help, and also reaching out and chatting to a friend or confidante.
A powerful theme within the Lenten season is Death / Resurrection, modelled on the events of Good Friday / Easter Sunday. This theme is a powerful reminder that it is always possible to break free from the chains that bind or restrict us and once more find that peaceful space within, in which we can feel at home. Let us avail of the Lenten Season to renew our resolve to walk as people of the light during dark and gloomy times.
Pope Francis touches on this same theme of hope in his Lenten Message for 2021… in which he focuses on Faith, Hope and Love. His entire Lenten message is available online under the following title: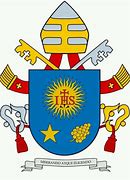 Message of His Holiness Pope Francis for Lent 2021
"Behold, we are going up to Jerusalem" (Mt 20:18)
Lent: A Time for Renewing Faith, Hope and Love
The following are a few extracts from his letter:
During this season of conversion, let us renew our faith, draw from the "living water" of hope, and receive with open hearts the love of God, who makes us brothers and sisters in Christ. At the Easter vigil, we will renew our baptismal promises and experience rebirth as new men and women by the working of the Holy Spirit. This Lenten journey, like the entire pilgrimage of the Christian life, is even now illumined by the light of the resurrection, which inspires the thoughts, attitudes and decisions of the followers of Christ. Fasting, prayer and almsgiving, as preached by Jesus (cf. Mt 6:1-18), enable and express our conversion. The path of poverty and self-denial (fasting), concern and loving care for the poor (almsgiving), and childlike dialogue with the Father (prayer) make it possible for us to live lives of sincere faith, living hope and effective charity….
In these times of trouble, when everything seems fragile and uncertain, it may appear challenging to speak of hope. Yet Lent is precisely the season of hope, when we turn back to God who patiently continues to care for his creation…
Dear brothers and sisters, every moment of our lives is a time for believing, hoping and loving. The call to experience Lent as a journey of conversion, prayer and sharing of our goods, helps us – as communities and as individuals – to revive the faith that comes from the living Christ, the hope inspired by the breath of the Holy Spirit and the love flowing from the merciful heart of the Father... May the blessing of the risen Lord accompany all of us on our journey towards the light of Easter.
Mass on Ash Wednesday 10am in Barna and 12.00 noon 'sna Forbacha
The traditional blessing of ashes will take place during both Masses.
If you wish to mark yourself with the ashes during the day, there will be a quantity
available in each Church after Mass.
If it feels safe, bless yourself on the forehead, using your finger.
Reciting the words. 'Repent and believe the Good News'
Don't forget to wear a mask and wash your hands after.
Alternatively, you may to take a small quantity of ashes and perform the ceremony at home with family members.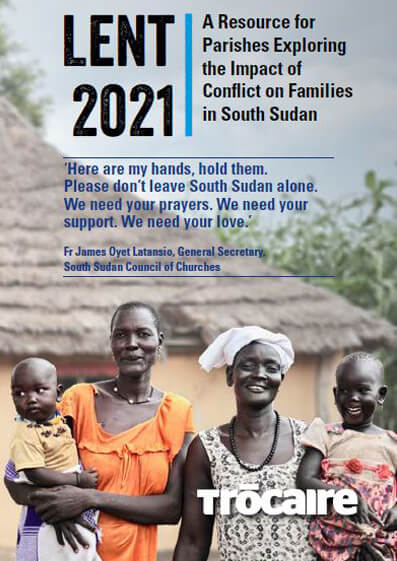 Trocaire Lenten Campaign 2021 All charities are suffering as a result of the Pandemic, which means that people who are in dire need of relief and support suffer the consequences. During Lent, support the Trocaire Lenten Collection. Trócaire Boxes are available at the Church doors. (Please return box to the Church from Good Friday). The Lenten campaign can also be supported via the internet through the Trocaire webpage)


Fr. Michael