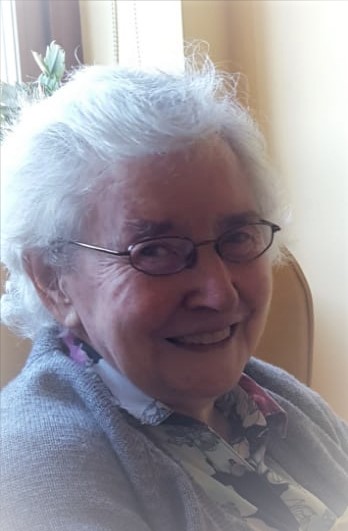 Kathleen Curran Doire Uachtair
Kathleen Curran (née Faherty)


Sincere sympathies to Mary, J.J. and Martin,
and your families, relatives and friends on the death of your precious mother, Kathleen. It's such a sad time to mourn the death of a loved one. Also, due to the restrictions, it's so difficult for the community of neighbors and friends to share in both your grief and acknowledgement of the special imprint Kathleen left ins na Forbacha through her love, kindness and dedication.
Ag an am céanna, beidh muitir na Forbacha in ann an t-omós sin a tabhair dí.
Through the sadness of loss, I pray that family will continue to have a strong sense of your mother present with you, agus í anois le Pádriag agus Tony, í measc na Naomh.
Ar dhéis Dé go raibh a hanam dhílis.