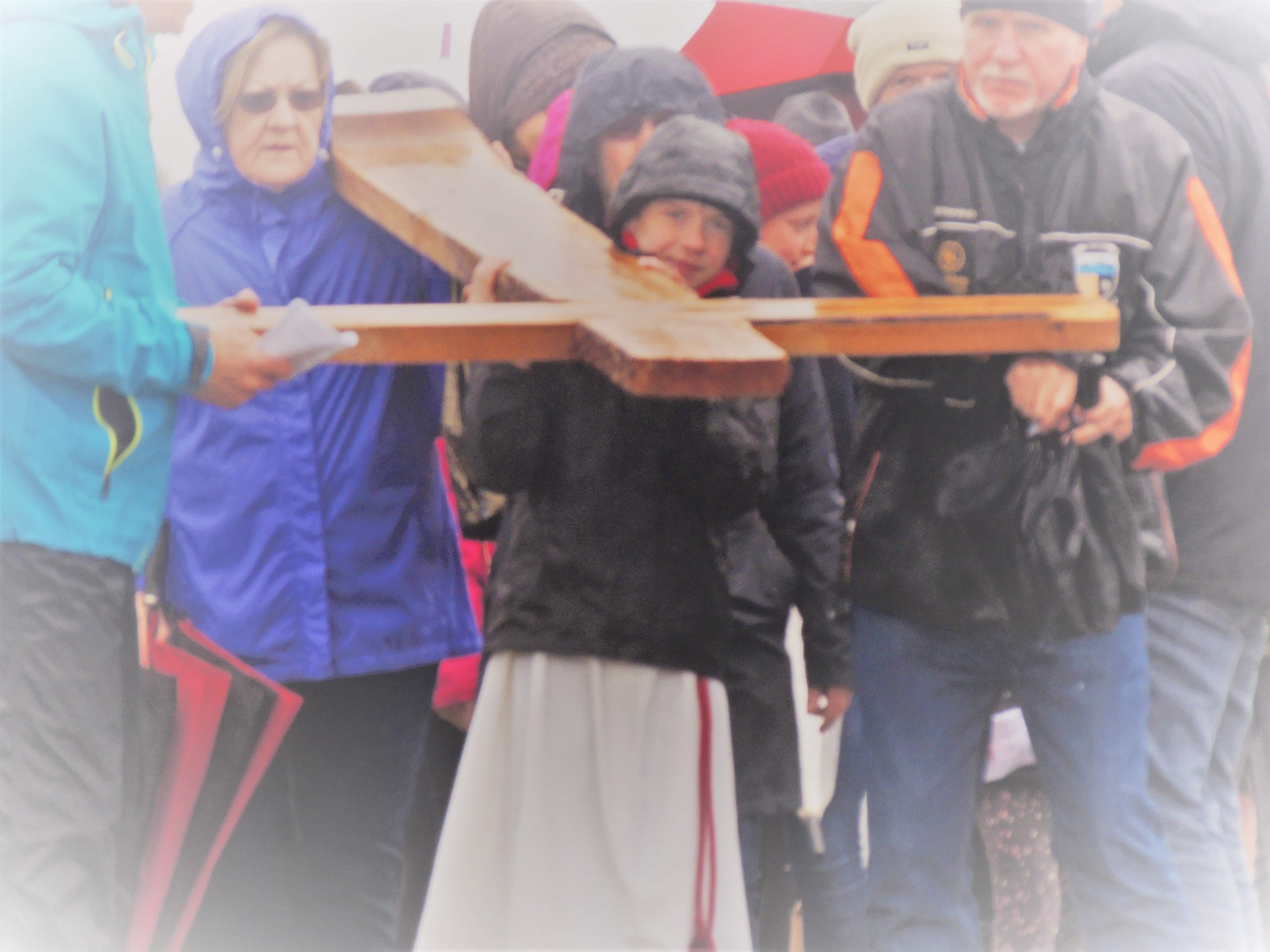 Good Friday ..Domhnach Cásca. The Celebration of the Passion of the Lord.
GOOD FRIDAY:
"For God so loved the world
that he gave his only-begotten Son
that those who believe in Him
may not perish but have life everlasting."
(John 3:16-17)
"When the canvas frays
In the currach of thought
And a stain of ocean
Blackens beneath you,
May there come across the waters
A path of yellow moonlight
To bring you safely home."
(John O'Donohue)
---
Yesterday evening we celebrated, from our respective abodes, the Mass of the Lord's Supper; a profound ceremony reliving the events of the night before Jesus was crucified.
Today, Good Friday, Domhnach Cásca, we are invited to celebrate to Passion of the Lord. It seems almost against the grain to be asked to celebrate the cruel death of a good man; what's good about the day, a day that re-enacts in the liturgy and the Stations of the Cross the horrors of a painful journey to Calvary!! The visual images flashed in front of us during the day denote suffering and affliction, the music is mournful, and the scripture texts, on the surface, fail to lighten the tone.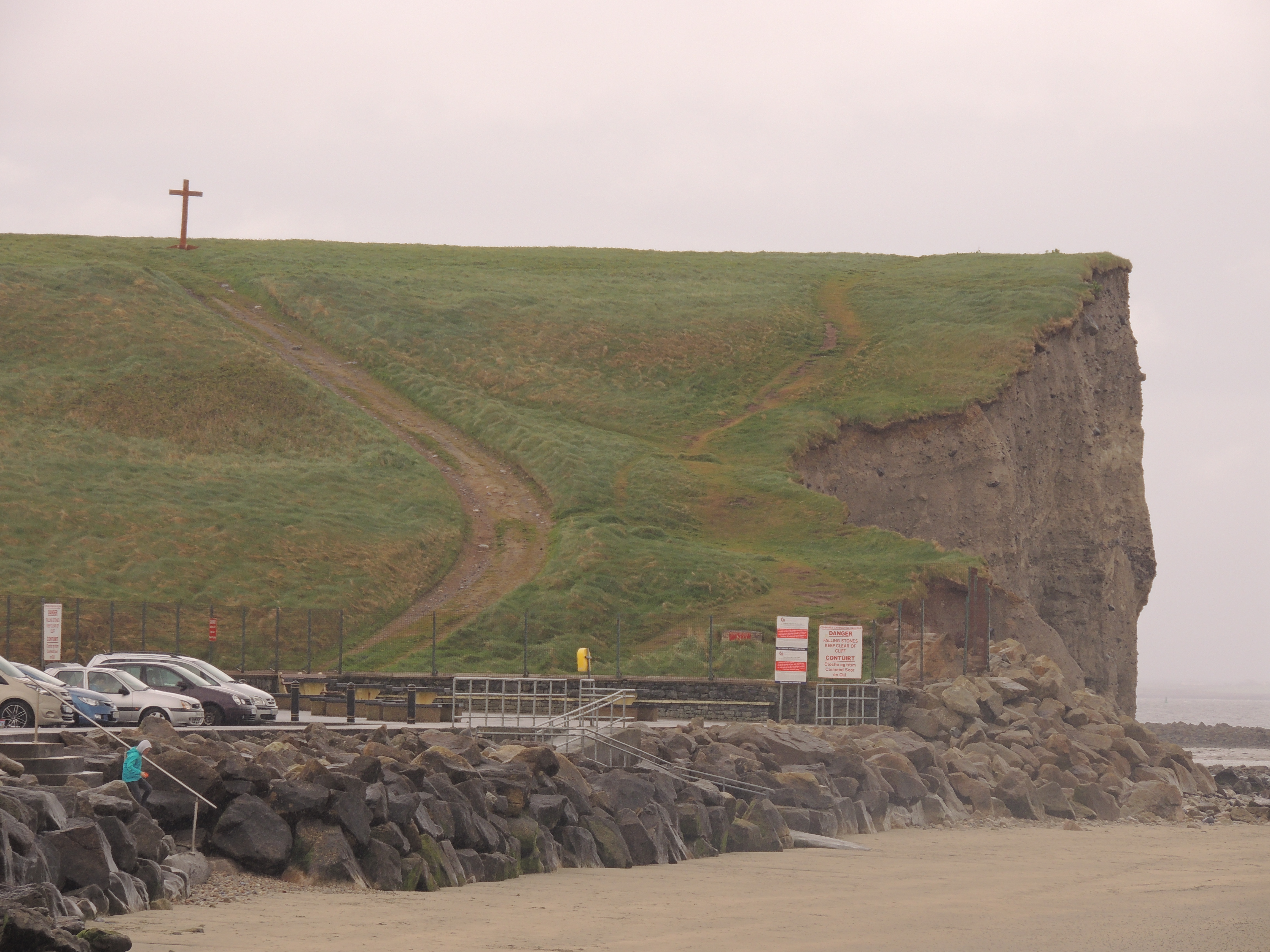 I was thinking of our present circumstance with the stranglehold the dreaded virus has place us in. The common link between our present circumstance and Good Friday is one of death, suffering in its many guises, and inconvenience.
We think of those who are grieving the death of a loved one as a result of the virus; the worry born by so many who have loved ones presently battling the virus in their bodies, those is hospitals, nursing homes, and in isolation at home. Our thoughts are constantly with family living in other parts of the country and abroad. We carry in our hearts young families who have to look after children and keep them active and reasonably happy. We think of so many people out of work and those worried about their businesses.
In a sense we are enduring a form of Stations of the Cross at present, but it still is difficult to see why we would 'celebrate' the Passion of the Lord on this day.
Perhaps the difference between Calvary and our present circumstances can be found in the attitude of Christ himself.
The virus was imposed upon us against our will. It's well documented that it was sourced in Wuhan and spread rapidly due to the sophisticated travel patterns of people spanning the globe. For the past few weeks we have been warned again and again, to respect the absolute need for 'spaces in our togetherness'.
In the case of Christ, he consciously and deliberately made his way to Jerusalem. He was obviously politically astute, and yet still felt motivated enough to persist on that perilous journey even if it led to his eventual death.
Christ did nothing wrong other than cause angst in the minds and hearts of the religious leaders in the city. The 'Good New' he proclaimed clashed with the dogmatic and life sapping rules and regulations of the authorities. Jesus represented a God of love, compassion, justice and mercy which was embodied in his person, and as a result, he was 'too hot to handle'. The solution therefore was death by public execution.
So why do we call it Good Friday? Perhaps the glimmer of hope is evidenced is the composure of the man, throughout the terrifying ordeal. I mentioned already, the profound and moving ritual he had with his friends the night before he died when he focused his attention, not on his impending death, but on celebrating the 'Festival of Freedom' – the Haggadah with those assembled. He reminded them, even though they did not fully comprehend, that there lay difficult times ahead and that he would be betrayed. The washing of the disciples' feet was a striking reminder that ministry of any form has as its fundamental base: Service.
Finally, he gifted the those present and similar gatherings up to this present day with a simple means of continuing to be in communion with himself when at table, he blessed bread, broke it and shared it.
That night in the garden of Gethsemane, his spirit may have waned somewhat for a while, before regaining his composure once again when he prayed
"My Father, if it is possible,
may this cup be taken from me.
Yet not as I will, but as you will"
The ill-fated day, Good Friday, still found him spiritually in touch with his Divine essence. He bravely endured the cross, even when his exhausted body collapsed a number of times; he consoled his grieving mother, the grieving women of Jerusalem & the good thief, he forgave his executioners, and entrusted his mother to the care of John. Finally his spirit left his broken body, and those grieving his loss, laid him in a tomb.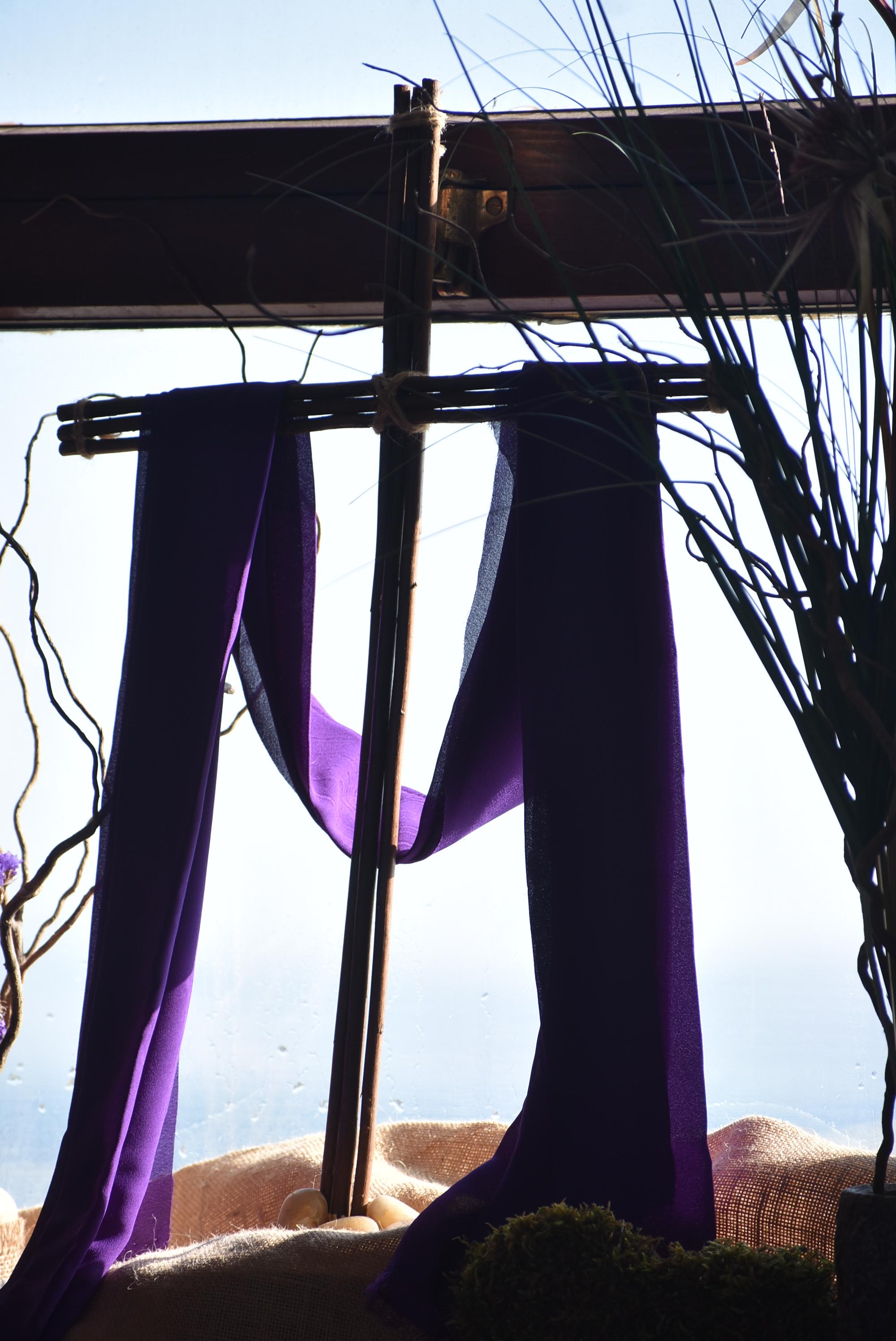 So perhaps Good Friday is 'Good', because Jesus modelled in his demeanour an inner strength and belief which sustained him. This inner conviction gave him a reason to give of himself, even if it led to grave personal danger. He could see, that it was not the length of ones' life, but the quality of ones' life that is of the essence. It's obvious that he was spiritually strong, and even though we can only imagine the depth of his physical and mental suffering, he did endure to the bitter end.
Good Friday is good for us at this chaotic period in our history, because, like Christ, we are reminded to look soberly at our present circumstances. It is tough, and we don't know what lies ahead, but the Passion account reminds us to stay strong, listen deeply to the best advice available, and take on board the challenges awaiting us with a dogged determination that will see us through.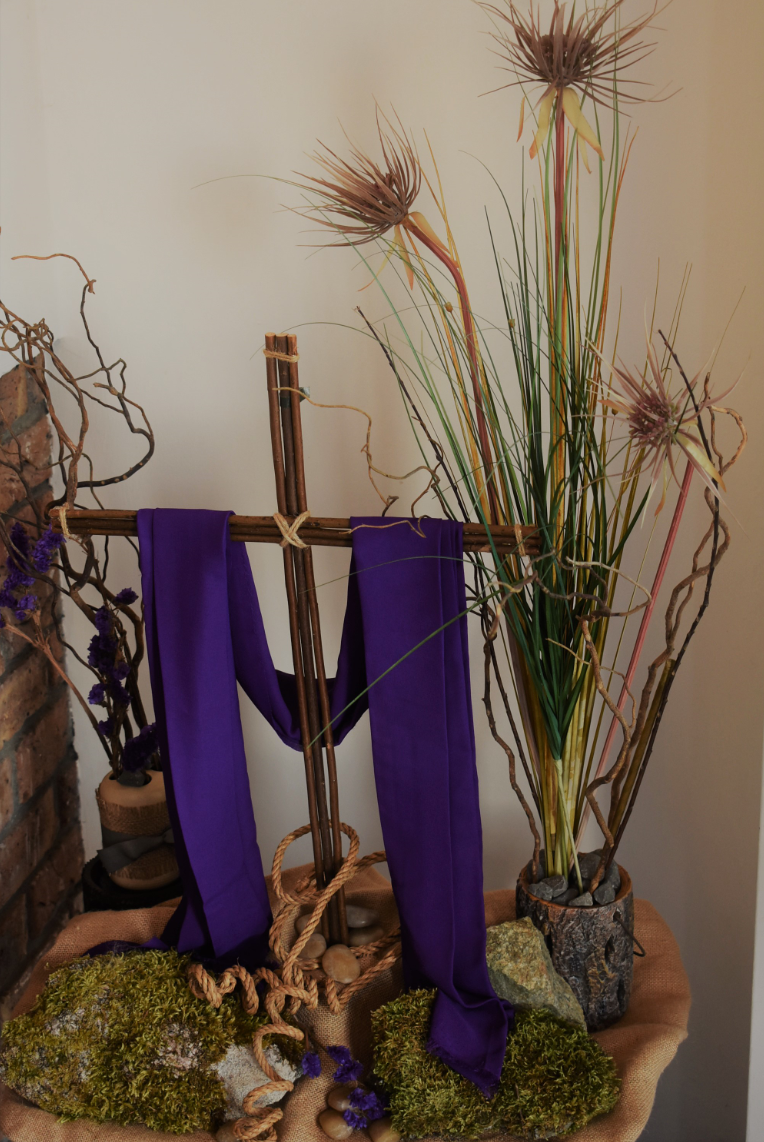 That spirit, that was evidenced in Christ is physically evident in so many people at this time. I felt blessed when one of the many volunteers deliver groceries to me yesterday afternoon. We are ever mindful of everyone working in the health services and other essential services. We think of people in positions of authority taking the necessary steps to enforce strict laws and regulations at present. We think of the amazing abilities of educators etc, who are devising ways and means of enable ongoing studies for students. We think of the various links parents and children are cresting to stay strong in spirit. There will be new challenges ahead I'm sure, but let us believe that:
all shall be well,
all shall be well
and all manner of things
shall be well
Julian of Norwich.
The Good Friday event does not end with death and burial of Christ. This is the second day of the Triduum and so we stay with this day, especially carrying in our hearts people we know, and peoples around the world who are carrying heavy crosses at present.
Le Dhea Ghui
Fr Michael
The Passion Ceremony today consists of three parts:
Part 1
Liturgy of the Word
First reading Isaiah 52:13 – 53
See, my servant will prosper,
he shall be lifted up, exalted,
rise to great heights
Psalm 30
Father, into your hands I commend my spirit.
Second Reading: Hebrews: 4 14 – 16; 5:7-9
We must never let go of the faith that we have professed.
Gospel John 18:1-19: 43
The Passion of our Lord Jesus Christ
The Solemn Intercessions
Part 2:
Adoration of the Cross
Part 3:
Communion
After Communion:
Prayer after Communion
Prayer over the People
Depart in Silence
--++++--
8.00 p.m. Stations of the Cross
8.30 – 9.30 p.m. Vigil around the Tomb (meditation)