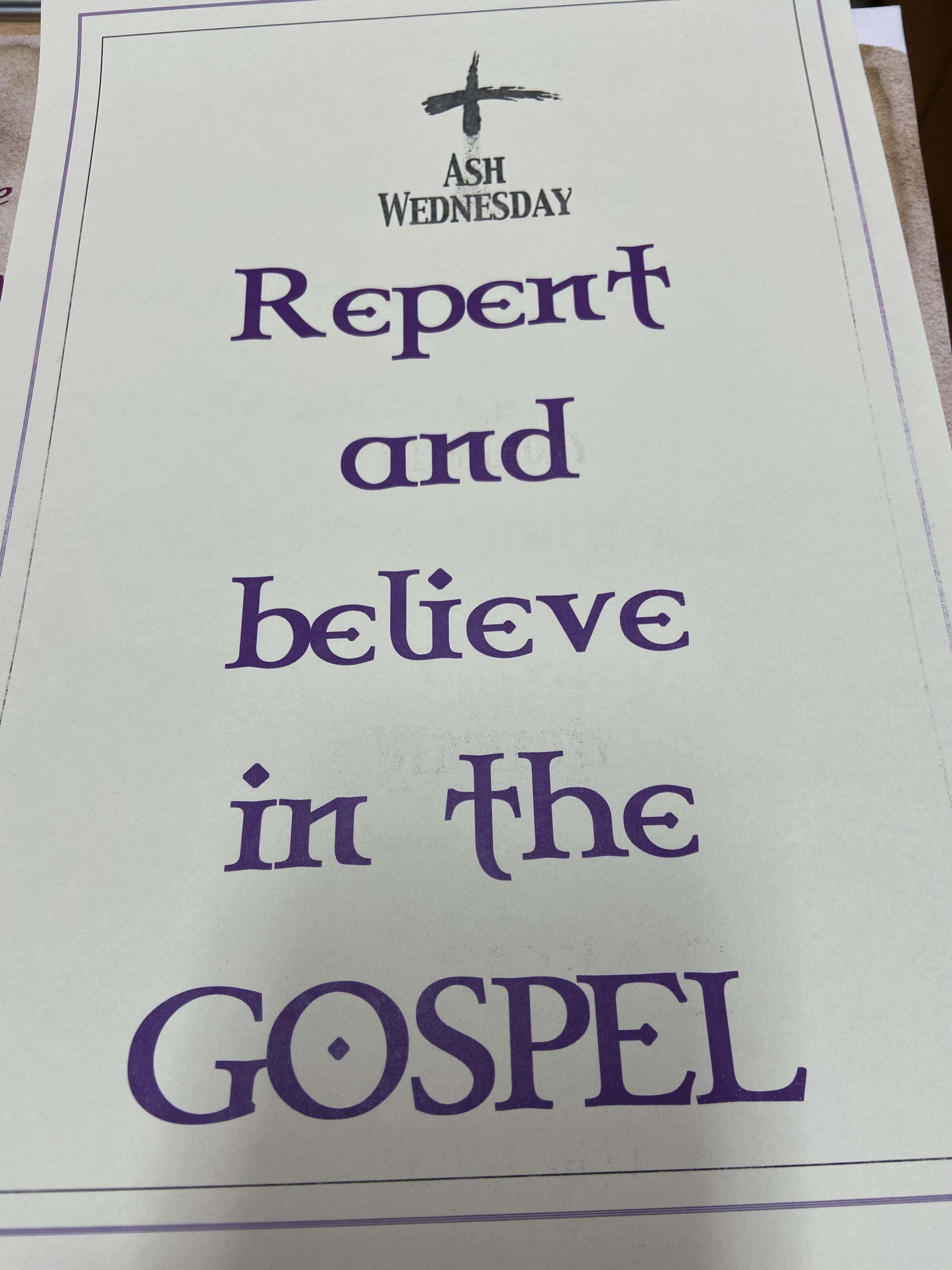 We formally entered the season of Lent last Wednesday. We indulged with a most unusual ritual of displaying on our foreheads ashes from palm blessed during the 2020 Holy Week ceremonies. I have a memory of placing a large palm branch in front of the main entrance to the church last year as we went into lockdown. It was during the early stage of a most challenging journey for us all that continues with us still to this day and into the unforeseeable future. Palm Sunday marks the Lord's triumphal entry into Jerusalem on what was to be for him and his followers an extraordinary week. The palm on the door last year marked a church boarded up, as we were forced to look for alternative means of celebrating the most important week in the church liturgical calendar.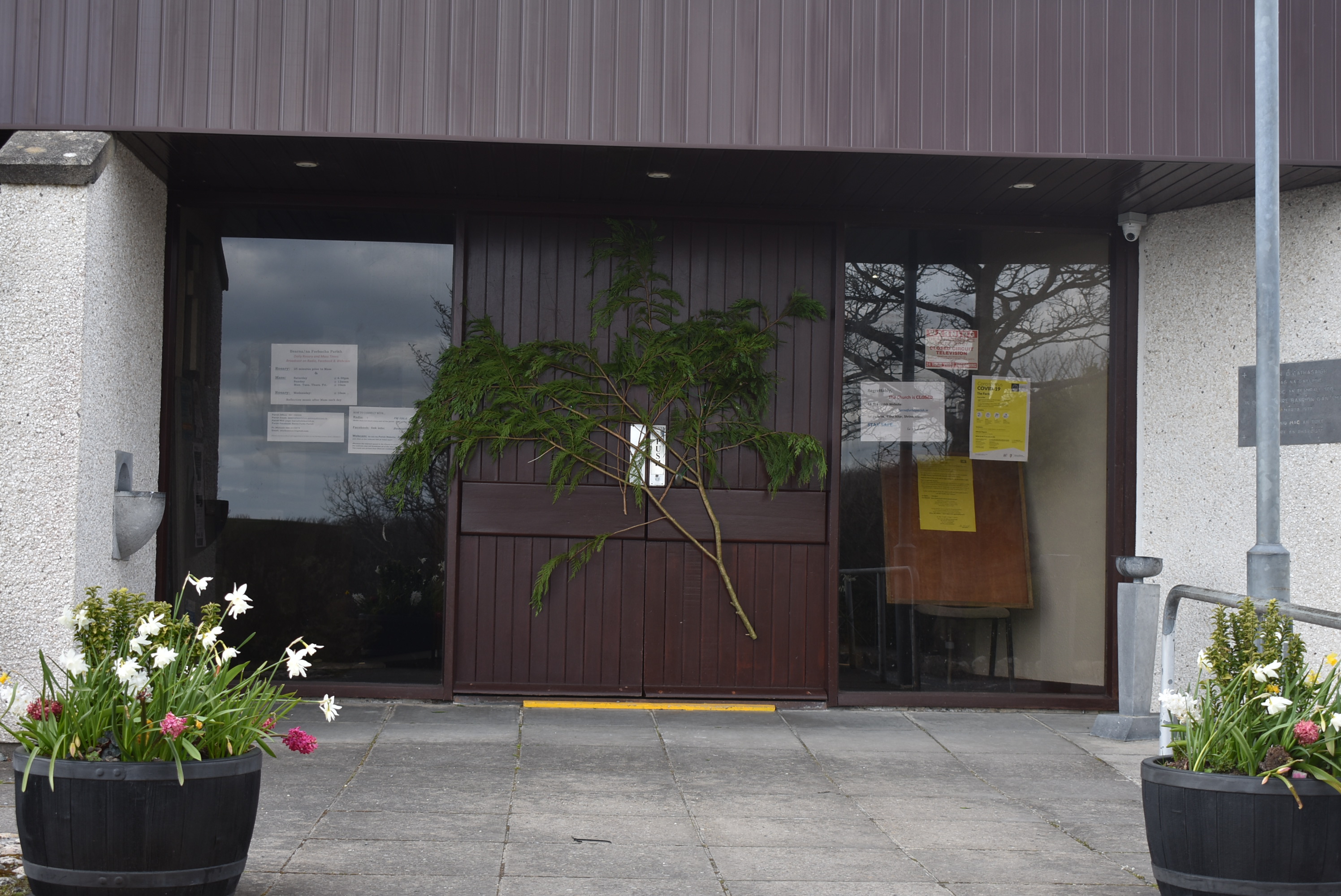 Often times, we fail to see the link between religious concepts such as death/resurrection and the everyday happenings of our lives. But regrettably we have been forced to live a life over the past 11 months during which we have lived shoulder to shoulder with many forms of death and dying while at the same time noticing examples of 'Easter Hope' spring up all around us through the remarkable goodness, generosity and kindness of people.
We have become accustomed to living with danger in the guise of a virus that is unapologetically reliant on human contact for its own survival. It means that we have been gradually forced to bow to living a disciplined lifestyle which, if adhered to, provides some assurance of a way to avoid infection. But this alternative lifestyle has come at the cost of heaping immense pressure, anxiety, heartbreak on people.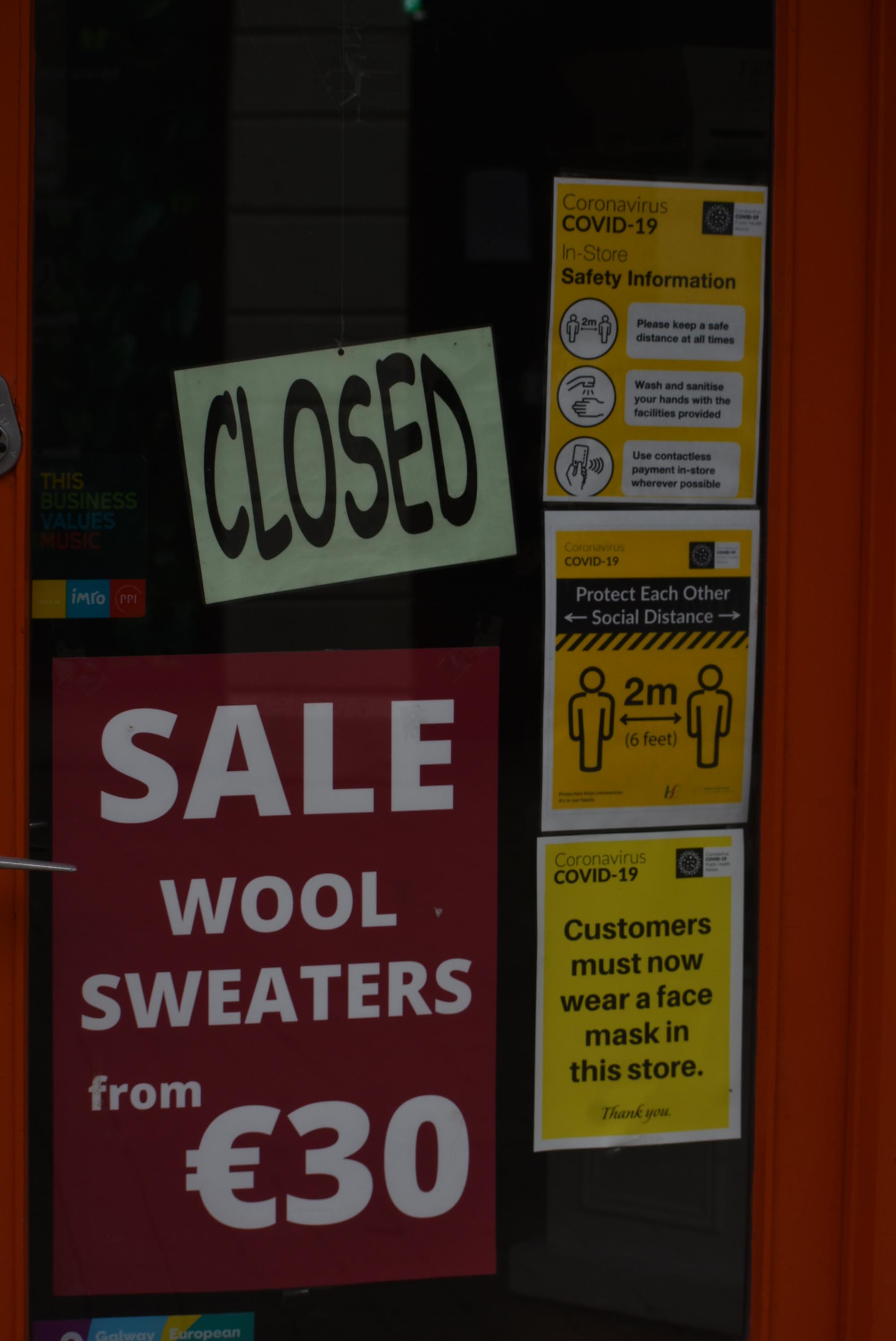 There was a humorous video clip in circulation last Wednesday of President Biden giving a televised interview, and the two newscasters, on noticing the black mark in his forehead, frantically wondered what happened to him; did he fall, was he in involved in an accident? Finally, having been prompted, possibly by someone in the studio, the penny finally dropped for the reporter: Hanging her head in shame, 'I know now', she admitted, 'this is Ash Wednesday'.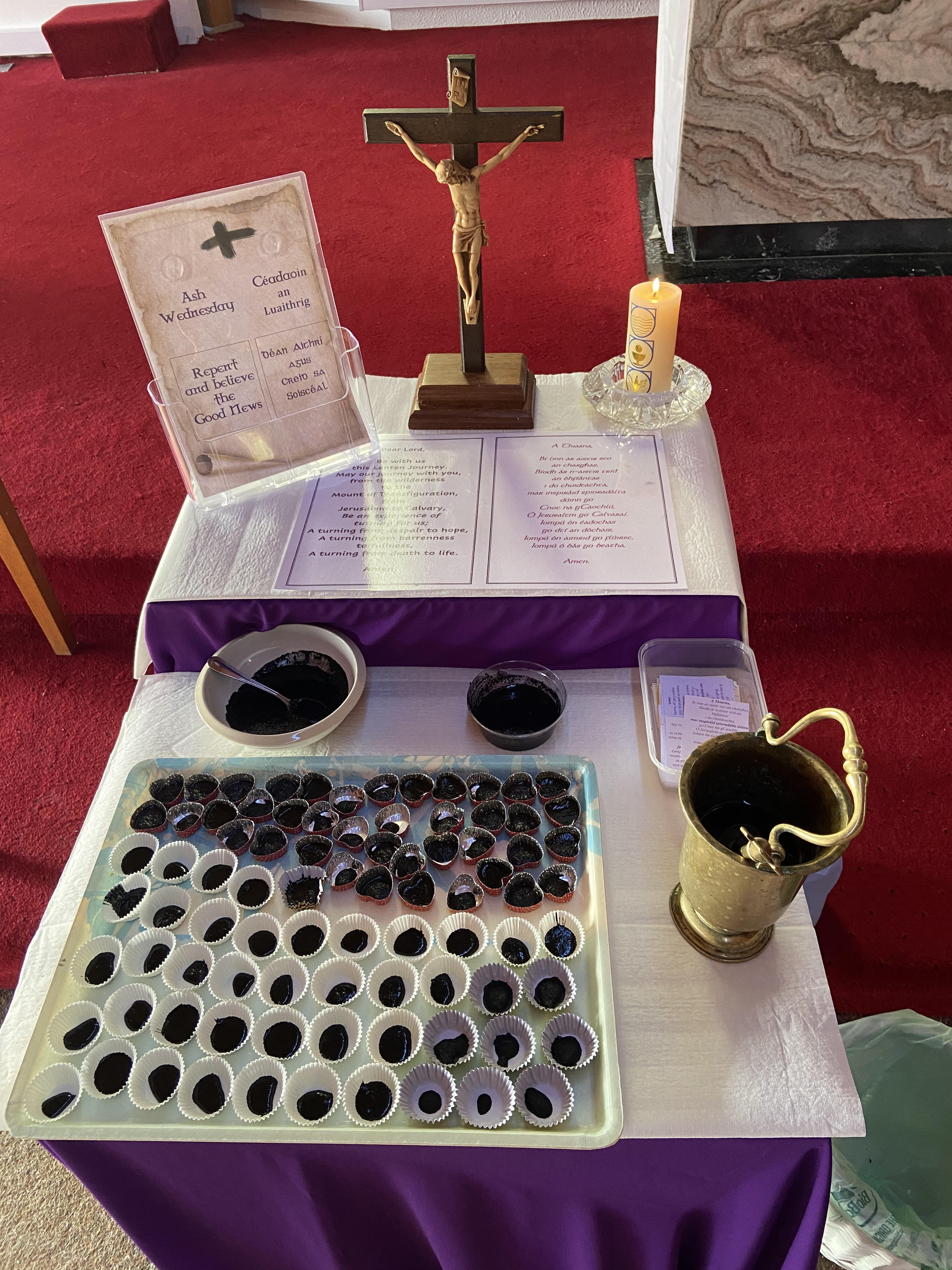 The ashes available in both churches disappeared quite quickly during the day, yet many people may wonder like the journalists in America what exactly the marking with ashes signify. There is a choice of two formulae used with the signing: 'Dust thou art, and into dust thou shalt return'. or 'Repent and believe in the good news'.
The first quote is a stark reminder that we are not 'gods' living in paradise. That in fact we are mortal, vulnerable, heroic, human beings. We carry within us the capacity to be beacons of light, bringing life to those around us. Alternatively, we have the capacity to turn off the light and cause pain and misery to ourselves or to others.
One of the great quotes from films was near the end of the war epic - Platoon - where a surviving soldier pondered the difference in two of his comrades, one of whom, 'the good soldier', was finally killed by the 'bad soldier'. He states:
I think now, looking back, we did not fight the enemy, we fought ourselves. The enemy was in us. The war is over for me now, but it will always be there, the rest of my days. As I'm sure Elias will be, fighting with Barnes for what Rhah called "possession of my soul." There are times since, I've felt like a child, born of those two fathers. But be that as it may, those of us who did make it have an obligation to build again. To teach to others what we know, and to try with what's left of our lives to find a goodness and a meaning to this life.
.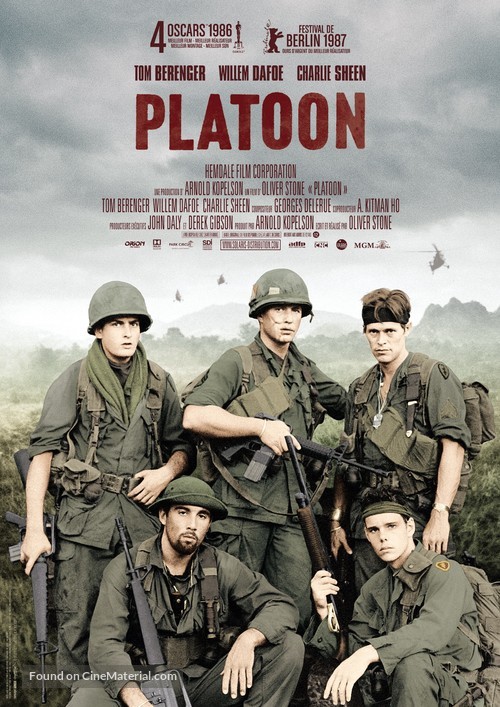 The gospel on the 1st Sunday of Lent is always on the 'Temptation of Jesus in the Desert'. Mark's account is very short, but there is an intriguing line:
'He was in the desert forty days, tempted by Satan;
and he was with the wild beasts; and the angels waited on him'.
It seems to suggest that Jesus was caught between two opposing forces. Evil depicted by the wild beasts. Goodness depicted by the angels. We find ourselves confronted by the same forces in our own lives: Hope/Despair, Love/ Hate, Generosity/Greed, etc.
There is a simple but significant passage in last Thursdays Old Testament reading.
Moses said to the people:
'See, today I set before you life and prosperity, death and disaster.
It concludes:
Choose life, then, so that you and your descendants may live, in the love of the Lord your God.
As we presently do all in our power to eke out a good quality of life, let us subject ourselves to the Lenten invitation of Fasting, Almsgiving and Prayer as a means of replenishing within our souls the comfort of 'Easter Hope'.
Pic:
A Prayer for Lenten Simplicity
Free me, Lord Jesus, from anything that obstructs my way to you.
Clear away the clutter of petty grudges. Remove smudges of resentment and bitterness.
Cleanse me of thoughts filled with anger, envy, or self-pity.
Create space in my life for more kindness and less spitefulness,
generosity and few self-centred needs,
stronger compassion and weakened judgement of others.
Enlarge my heart with a spirit of gratitude this Lent,
so that I recognize the simple gifts that lay in abundance all around me.
In your sacred name,
I pray.
Amen